>> Friday, April 18, 2008
So its official! My sister, KariQ and I make a great team! We decided one day to do a collaboration together, and it was so smooth. My Sister picked the colors (which I have to say, she did a great job), I figured how much we were doing (which we never stuck too..) and we just went crazy from there. It took us about 1-1/2 days to get the complete kit together with papers & elements. Then came the quick pages. That took no time at all. Then I was inspired to do some word art, and my sis was inspired to make a cd album. Seriously, I cant even explain how the design of this kit was just so natural and easy to put together. It was like it was meant to be. And if I must say, it sure looks beautiful.

The greatest part about the design of this kit was that we both have completely different styles in design, but it really compliments each other. Seriously! It does. So I'm sure you are sick of hearing me go on about it, and would rather just see it huh? Well, I wont detain you any longer! Here it is. You can get to all of these kits by clicking on the word Spring Cleaning below!
Complete Kit: 12 papers & 38 elements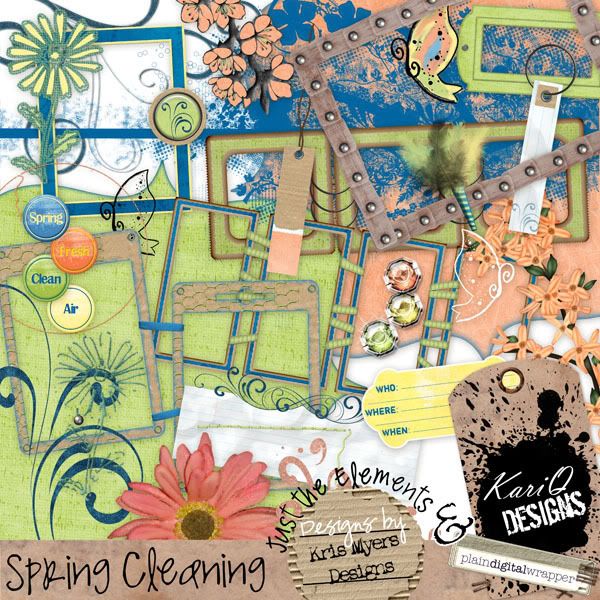 Element Pack: crammed pack with 38 elements including one duster!
Paper Pack: 12 Beautiful Papers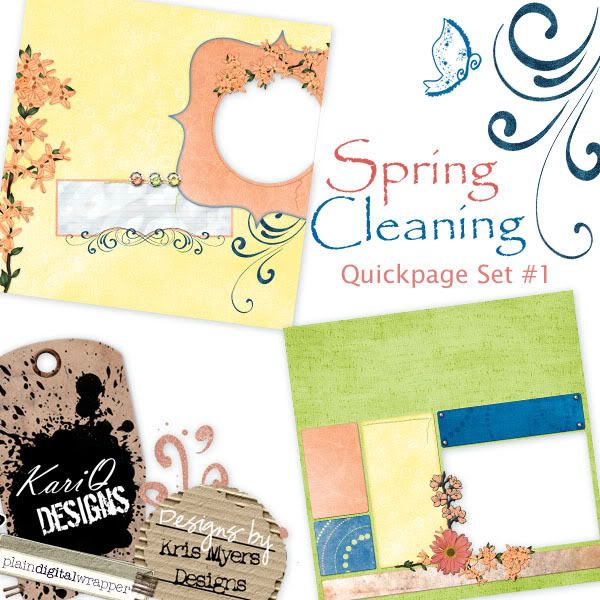 Quick Page #1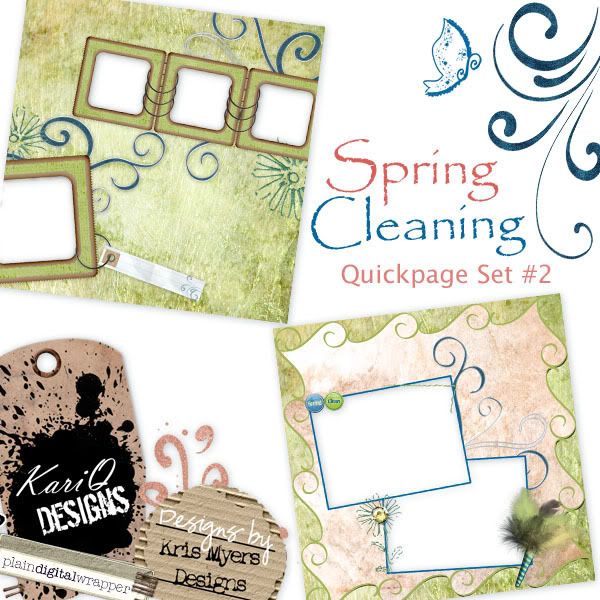 Quick Page #2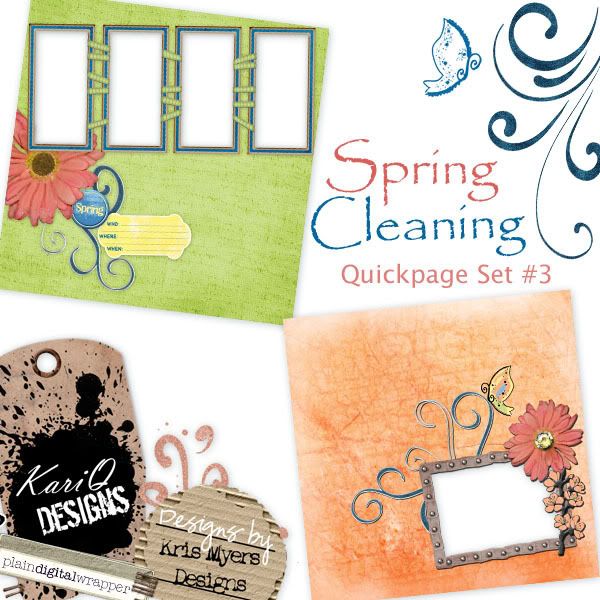 Quick Page #3
Quick Page #4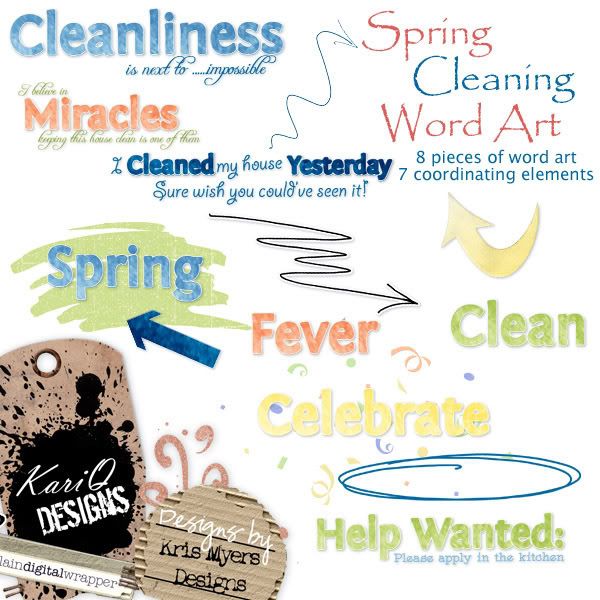 Word Art Pack: 8 cute sayings along with 7 more elements!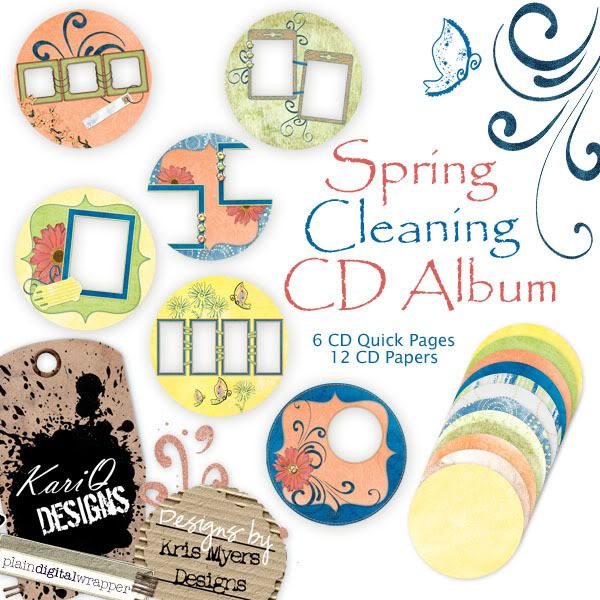 CD Album: 6 quick cd pages & 12 round papers
So if you havent noticed, this kit is very universal. Though it is called Spring cleaning. there is only one item in the digital kit that has anything to do with cleaning, the rest of it really says spring. :o) Now the Word Art has some really cute sayings regarding cleaning & spring, that you may not want to miss out on. :o)
So if you have seen enough, head on over to our new Collaboration site at Plain Digital Wrapper and go grab them all!